Amphawa Accommodation
Thai Village
"Inspire by an ancient Thai Village"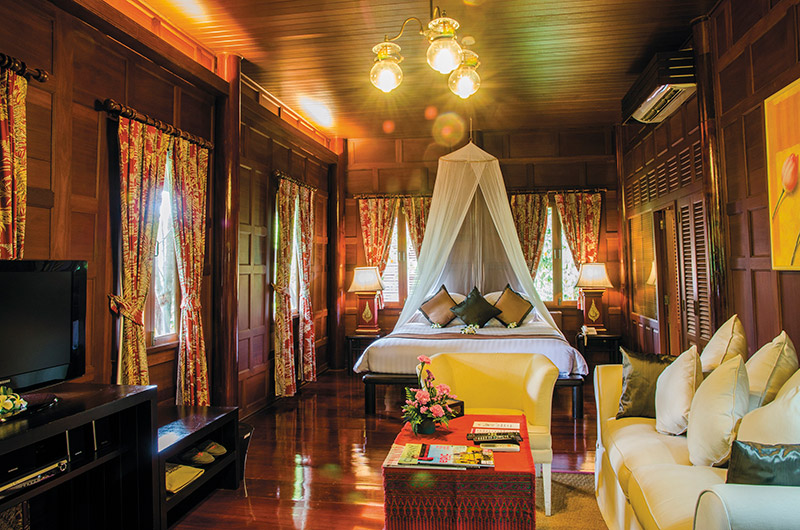 Embraced by the lush tropical trees and gardens, the clusters of traditional teak wood Thai style houses or "Ruan Thai' are gracefully set to welcome their masters. The 47 guests rooms and suites are fully equipped to ensure the most comfortable and enjoyable stay.


Tropical Villa
"Where Thai hospitality meets comfort"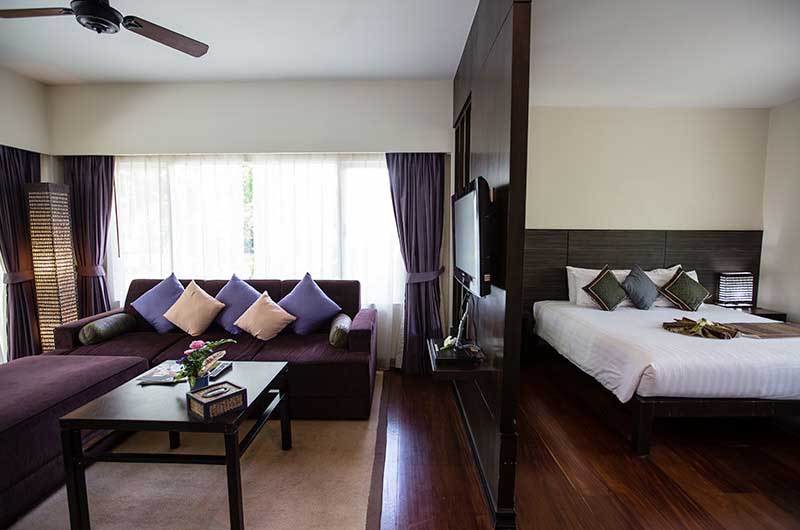 Surrounded by the local plantation compound, an assemblage of 14 contemporary Rattanakosin style villas is located in a natural pond and swimming pool setting along the coconut shade connecting walkway. All is designed to be a perfect harmony with nature while affording every comfort and convenience.
The heritage Town of Amphawa
Amphawa enjoys the rich historical and cultural heritage and is the birth place of King Buddhalertla Naphalia (King Rama II) during the 18th century. This water based community benefits from sea, brackish, and fresh water which accommodate the salt pan and fruit orchards.

In 2008, the Amphawa community was awarded the UNESCO Asia Pacific Honorable Mention Award for Culture Heritage Conservation...Read more